U.S. man charged with having
relations with Cows
.
The Giant List of Classic Game Programmers
. (
via
)
Paint By Numbers
. You too can produce your own masterpiece.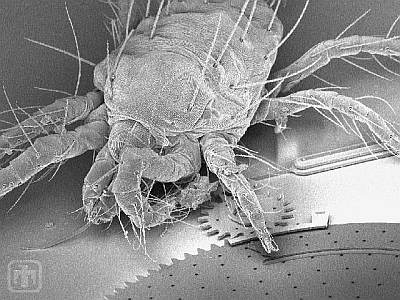 Micromachines. Bugs on devices. (via)
World's Smallest Mite-Go-Round: Two dust mites taking a spin atop an optical shutter running at low speed. The mites' limbs are flailing due to the slickness of the silicon wafer.
Morphing Embryos
. Video clips of Humans, Pigs, Chicken and Fish embryos morphing. (
via
)
National Lampoon's Gallery of Children's Literature
. (
via
)
Pinball Smash Up
. Very fast game. Quite good though.