Autumn has officially arrived in the Sink... this first photo was taken at about 5.30pm this evening. Dead still, and really quiet. Eeerily quiet...
This next one was a couple of hours later.. the fog has come in, and you can't see shizzle now.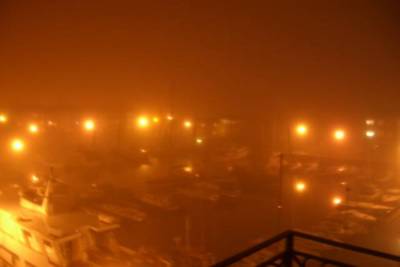 Oh.. and did I mention it rained all weekend too..?
For our non regulars :
Our Man in Hanoi
is a Geordie Blogger who is off having fun in Hanoi. Funnily enough. Visit his site. Then buy the book next year. I already have the movie rights...