Monstrous
. An online encyclopaedia of monsters.
Free PC tutorials, reviews, advice, help and more in issue 2 of Home Computer Magazine
.
via
FARK-What if Bin Ladin stopped releasing tapes and started releasing albums?
Comic Book Resources
. Comic Book News, Reviews and Commentary.
Blink 182 Wallpapers
.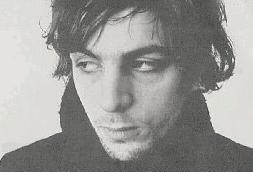 The Syd Barrett Archives. via
www.psychoexgirlfriend.com
via
Why are the pretty ones always insane? - Chief Clancy Wiggum

There comes a time in most relationships that one of the two parties wants to end it - and about that time all hell breaks loose. This is a great example of that hell breaking loose.

As the story goes, I dated this older woman for about 8 months. We were pretty serious but had some communication issues. Well, as you'll see, she had no problem communicating her feelings.

Its hard enough getting over someone. When she leaves you in excess of 50 psychotic voicemails, it makes it even harder. So, lets have some fun getting over her by starting a web site. I hope you enjoy my personal pain as much as my friends have. All these voice mails are real. She left them on my cell phone. The times and dates are correct. She didn't even give me time to listen to some of the messages before she called back with another psychotic one!

Please share them with your friends. And above all else, let this be a lesson to you - run, don't walk, from a psychotic woman.