Space Art in Children's books 1950's to 1970's
.
dj BC presents The Beastles
. Mash up of The Beatles and The Beastie Boys.
LEGO Gallery
of DC and Marvel characters and more.
The Unofficial SuprNova.org Closure FAQ
. As you probably all know Suprnova.org has been forced to close down. Visit the closure site for interview with Sloncek and details of surviving BitTorrent sites.
Famous people made younger and older
from
worth1000
.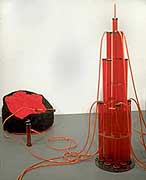 Eric Doeringer's Smoke Filtration Systems
.
Funny Town Names from Around the World
.
Matchstick Instruments
.
Thanks to
Boing Boing
,
A Welsh View
,
grow-a-brain
and
The Presurfer