How to use the new MSN search engine
. :)
The Unquiet Tomb
. Please be advised that 'The Unquiet Tomb' does not encourage, or even condone, anyone visiting the abandoned places featured within.
Green Day Wallpapers
.
RoboDump1.0
. RoboDump is a robot. Sort of. And it poops. Sort of. Forever. A horrible, never-ending bowel movement complete with straining grunts, horrific gas, splashes, and pee sounds.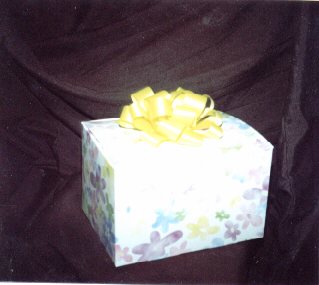 poogram.com
Words can not describe the feelings you can relay to someone with a "steamin gift box" of REAL POO!

From your brother to your boss, ex-spouse, politicians, ex-lovers, teacher, ex-best friend, dude/chic who gave you herpes, back stabing clients or any other person you don't like in the continental U.S.A.

Send a "steamin' gift box" of REAL POO to any double crossing person in your life.
The History Of Rock And Roll Visual Timeline
. Presenting the Visual Timeline - an interactive, animated compendium of rock and popular music history. Discover unexpected connections between artists. Track the growth of a musical movement. Zoom in on the day the Beatles invaded America, or out to a bird's-eye view of the blues' sweeping influence. It's all here.
The Edible Book Gallery
.
How It Works-The Computer
. A book published in 1971.
Does Grandma Need a Hug?
A Robotic Pillow Can Help
.
Chord House:Piano Room
. Learn piano chords and scales by selecting and listening to the ones you want. Piano keyboard shows which keys are used.
Famous Trials
.
Bionic Dolphin
. The worlds first underwater flying machine!
Thanks to
presurfer
and
j-walk
.