Sorry, I've been meaning to post this for ages, and I've got another
three
posts lined up in the drafts...
My resolution for 2006 is to buy one of these...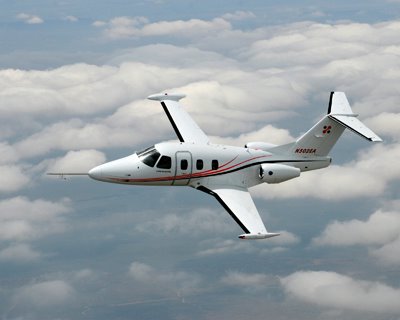 ...as featured in this story, cunningly entitled
smaller jets may transform flying
. It's all about tidgy jets that you can hoof about in. I like. New Links Airlines Inc. will soon be flying out of an airport near you!
Hooray! Welcome back to Old New Links, all is forgiven! ;)